Houston Downhole manufactures its Drill Pipe Pup Joints from one integral piece of drilled 4145H Modified Heat Treated bar.  These tools operate in the top of the drill string.  They are used to connect tools to testing equipment.  Also, when the bottom of the drill string needs to be at a specific depth, they are used as 'spacers'.  The most common lengths are 5ft, 10ft, 15ft & 20ft long, but Houston Downhole can build them to the customer's length requirements.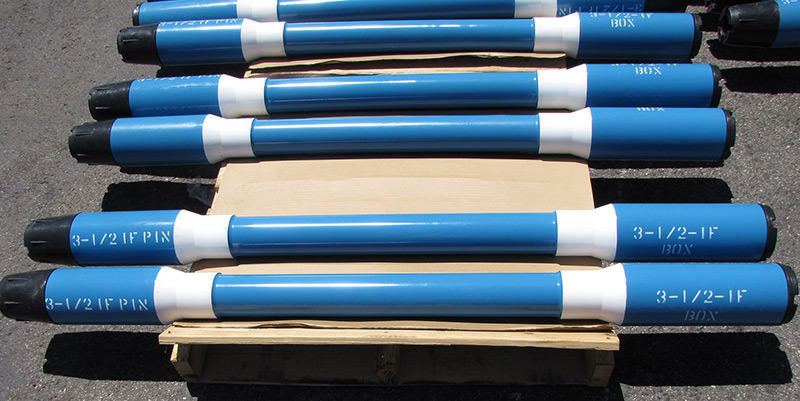 The outside of a Drill Pipe Pup Joint looks like a smaller version of a joint of drill pipe.  This is so the Drill Pipe Elevators can be used to lift the Pup Joint into position.
The inside of the Drill Pipe Pup Joint is not the same as a joint of drill pipe. Since it is built integrally it has same ID as the tool joint on the drill pipe all the way thru the tool.
The minimum Yield strength of an Integral Drill Pipe Pup Joint is 120,000 PSI, just like the Tool Joint of the Drill Pipe.  Some premium threads require at least 130,000 PSI.  When this is the case the Pup Joint is built from material with those same higher properties.